Nonprofits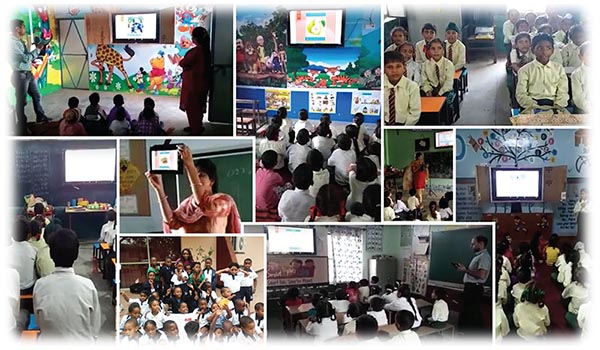 Smart Kidz Club partners with nonprofits to provide an innovative and affordable solution for enhancing reading levels and literacy outcomes in children. Poor performing and financially disadvantaged schools are a reality around the world. Non-profits and corporations, with their corporate social responsibility programs, have been involved in helping such poor and struggling schools by providing them with funding. However, it is not always clear how the funding is actually used.
Smart Kidz Club provides a better alternative of providing access of digital educational resources directly to the families and students and empower teachers and parents to be a part of the child's early childhood learning success. Smart Kidz Club solutions enable these kids and youth to access education even in the remotest of areas, keep them occupied, continue their learning, and help them integrate more quickly into regular classrooms once they are rehabilitated. Equipping individual families with tablets preloaded with the Smart Kidz Club library or equipping a designated teacher with a tablet preloaded with the library can enable continued education for these displaced children and youth.
Nonprofits are partnering with Smart Kidz Club to sponsor various educational solutions – classroom solution, nationwide access, library access, and Education-in-a-Box to underprivileged children around the world and help increase reading and literacy outcomes.
In case your nonprofit is interested in sponsoring or partnering with Smart Kidz Club for social impact in your country or region you may contact any of our office locations or email info[at]smartkidzclub.com.