Namibia Reads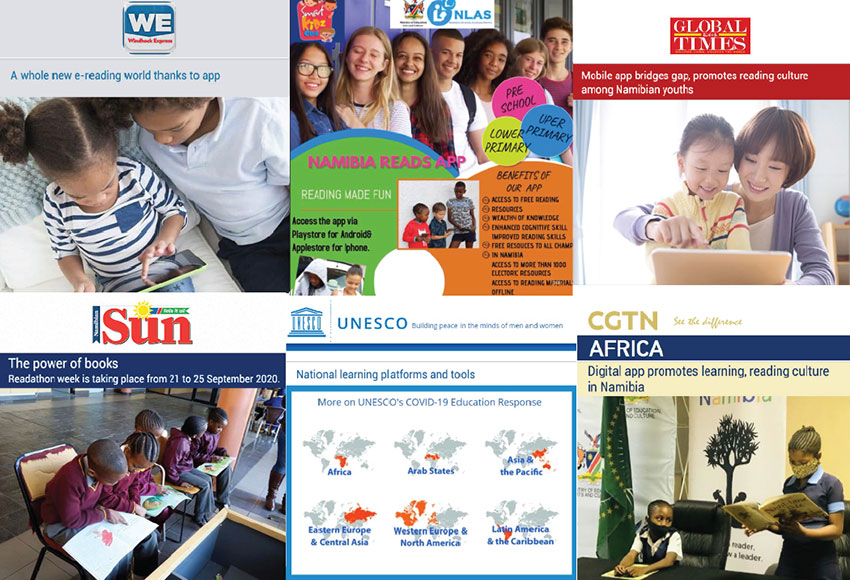 Smart Kidz Club, Inc's app Namibia Reads was launched on March 21, 2020 on Namibia's Independence Day aiming to transform Namibia into a reading nation. Namibia was selected as the top country from the African Subcontinent to receive one year complimentary sponsorship, valued at USD 1 million, of the Smart Kidz Club digital reading app for the entire country. The significant factor in selection of Namibia was its high expenditure on education as a percentage of the GDP. Namibia Reads App aims to assist and supplement what kids are taught in school, help children from disadvantaged backgrounds to improve their English reading resulting in better outcomes in school and better chances of completing higher education, thus closing the digital divide.
The app is meant to strengthen the efforts of Namibia's Ministry of Education, Arts & Culture in line with the nation's fifth National Development Plan (NDP5) to focus on building a strong foundation in numeracy and literacy, while promoting critical thinking and information literacy through providing enrichment programs in schools and libraries.
In the first year the app was strongly promoted by the National Library and Archive Services, Namibia and their Ministry of Education on National Television and print media for maximizing adoption by the parents and families at home. The Namibia Reads App made a valuable contribution towards learning and reading skills during this time of Covid19 and as a result has been listed by UNESCO as a COVID19 Education Response National Learning Platform and Tool for the country of Namibia.
The second year of its implementation will focus on expansion into primary schools and libraries. A network of stakeholders from different Ministries, Namibia Library and Archives Service, Formal Education: PQA, planning and development, Monitoring and Evaluation, EMIS, Research team from the Ministry or Partner organizations: PQA-NAS, Ministry of Gender, Equality, Poverty Eradication; Social Welfare, National Institution for Education Development (NIED), has been identified that will help expansion into schools and studying the educational outcomes of the students.
Smart Kidz Club has partnered with researchers from the University of Delaware to spearhead the Namibia Reads study in the country. This partnership aims to improve student educational outcomes, increase educational equity, especially in rural settings, development of a more effective, efficient and connected education system while building a stronger global partnership with Namibia.