Management Team
Our management team is a group of passionate individuals with complementary strengths and experiences who have come together to disrupt children's publishing space and make an impact using the power of mobile technology.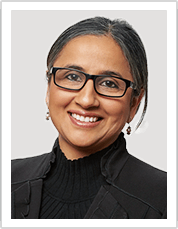 Surinder Sharma
Founder & CEO
Surinder has more than 20 years of experience in publishing and IT. Passionate about reading and inspired by the shift toward digital content consumption, lack of reading engagement by kids, and the power and reach of digital technology, Surinder used her experience in publishing and IT in addition to her strengths in creativity, ideation, and strategy to co-found Smart Kidz Club to inspire children all around the world to love reading. Surinder is a TEDx speaker and has recently been recognized and featured by SuperCharger ventures as one of the incredible and powerful EdTech Female Founders from across the globe.
Surinder earned her Master's in Business Administration, specializing in Marketing and a bachelor's degree in Economics from Delhi University. She has also authored over 52 books for children, both fiction and non-fiction, that are currently published on Smart Kidz Club. Surinder volunteers her spare time to other impactful organizations who are working to make a positive change in the education, entrepreneurship or Edtech world. She believes that education is the only way to bring equity in this diverse world and that the right education and opportunities are the key to a better world.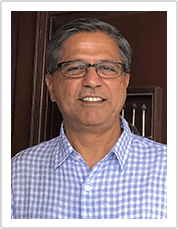 Rajeev Karpe
President, Asia Pacific
Rajeev is a strategic business leader with 35 years of experience working with Global MNCs. He is responsible for partnerships, sales & channel management and organization development.
As an Engineer‒MBA, he has led businesses in the US, China, India, and South East Asia for companies such as P&G, J.M. Huber and C.P. Kelco. His multi-functional experience spans general management & strategy, sales & business development, marketing, innovation and operations.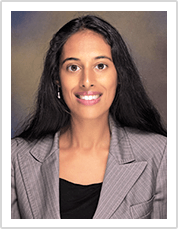 Neelam Singh
Legal and CS
Neelam is a practicing attorney in New York and New Jersey for more than 12 years. She keeps the company legally in check as it expands globally into other countries. Neelam has extensive business law experience relating to contract, intellectual property, employment, labor, entertainment, corporate governance, consumer, marketing/advertising, regulatory and anti-trust law. Ms. Singh represents for-profit entities, non-profit corporations and individuals in different industry sectors in New York and New Jersey.

Board of Advisors
Our very distinguished and passionate advisory board members are committed and deeply involved in the field of education. They selflessly contribute their precious time, resources, and efforts in order to enable Smart Kidz Club to develop quality educational resources and ensure that these reach every child in this world. They all support and share our common goal and mission of promoting affordable education among our kids.
Youth Advisors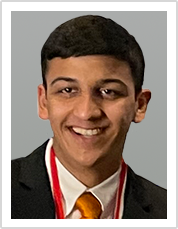 Suyash Singh
Suyash Singh is a student at Caravel Academy and a member of the class of 2024. He is a proud recipient of Caravel Academy's scholarship awarded consistently since grade 5 and maintains a cumulative weighted GPA of 4.25. He aspires to attend Stanford University and is involved in multiple sports and clubs at Caravel. His primary sport is soccer that he has pursued since second grade. He is a part of the Caravel Academy varsity soccer team that won the DIAA D2 State Championship in 2021. In addition he has been a part of the school's Debate Club, Coding Club, Science Olympiad, National Junior Honor Society and Tri-M Music Honor Society. Suyash has an entrepreneurial streak and co-led a summer soccer camp for pre-school children in his neighborhood in 2017. He displays strong leadership and has been elected to the school's Student Government body. He was a member of the Blue Gold Club in 2021 and selected as the Outstanding 10th grade leader from Caravel Academy to attend the HOBY Delaware Leadership Seminar held in June 2022. He was also nominated by his teachers for the National Youth Leadership Forum (NYLF), STEM which he attended at Villanova University in 2019. His true passion is making the world a better place in all the ways he can. In 2022, Suyash Singh and his team placed third in Social Innovation Track at the University of Delaware Horn Entrepreneurship's International Diamond Challenge Summit competition held in late April and received $3,750 to be used as venture funding or for higher education scholarships. He has participated in DelawareCANS's Student Voice Week Advocacy Training as well as Dual School's Environmental Hub Internship in association with Delaware Solid Waste Authority. Suyash has volunteered over 50 hours of service dedication to providing education at his local Gurdwara as an assistant teacher as well as volunteered at several local charitable events. He actively contributes his spare time to Smart Kidz Club, as an author/editor, voice talent, developing the engagement strategy for young children, and helping strategize with the team to continue to provide high-quality and engaging educational resources to kids all over the globe. He currently leads the Ready to Read project in Delaware—a social impact project involving the distribution of Smart Kidz Club digital reading app on recycled tablets/devices to children and families with low or no access to libraries and/or low reading proficiencies who are unable to afford such resources.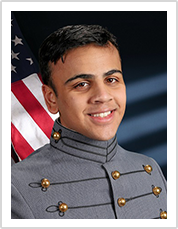 Samrath Singh
Samrath Singh is currently attending the United States Military Academy at West Point Class of 2026. He is a high school graduate of Caravel Academy Class of 2022 and the recipient of the George I. and Bonnie C. Mills Memorial Award for outstanding achievement in athletics and academics. Samrath was accepted and attended The American Legion, Department of Delaware, Boys State program in 2021. He has been a recipient of Caravel Academy's scholarship awarded consistently since grade 4 with cumulative weighted GPA of 4.33. Samrath has been involved in multiple sports that include basketball, football, and track. His primary sport is soccer, that he has played since fourth grade and which he hopes to continue playing through college. He was a captain of Caravel Academy Varsity Soccer team and led his team to win the DIAA D2 State Championship in 2021. He was also the kicker for the varsity football team in 2021. He finished third in his age category in the local Caesar Rodney Half Marathon in 2019. Samrath has been a part of multiple academic activities such as Debate, Science Olympiad, Math League, Engineering Club, Chess Club, National Junior Honor Society and Tri-M Music Honor Society. Samrath has also been elected on the school's student government body. However, Samrath's true passion is service and helping people. He has been volunteering at hospitals, local Gurdwara and several charitable events. In addition, he was also a volunteer firefighter in his hometown, and founded the company Incendium as a part of the Diamond Challenge, with the aim of improving fire response and making the job safer for volunteers. Samrath led his team with an idea to help digitize a communication network among fire stations statewide and took home the top social innovation prize at the local Diamond Challenge entrepreneurship competition held in Wilmington in 2020. Education has been another major part of his involvement in the community. As a Youth Education Advocate for DelawareCan and member of Dual School, Samrath developed an understanding of the importance of education and education policy. He actively contributed his spare time from his busy schedule to Smart Kidz Club, as an author/editor, voice talent, developing the engagement strategy for young children, and helping strategize with the team to offer youth perspective and new generation ideas that can provide quality education to kids across the world.