The Case for Digital Libraries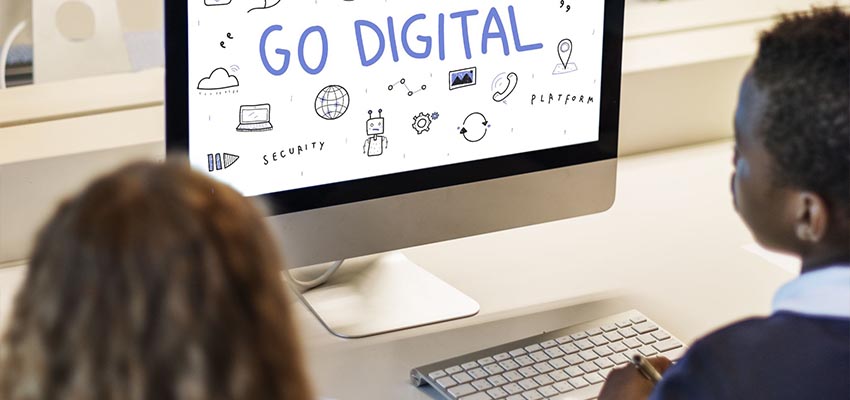 Samrath Singh
Youth Advisor, Smart Kidz Club
Student, Caravel Academy Class of 2022
LinkedIn


April 26, 2021

 
Many schools have begun the process of switching to digital libraries as a way to provide their students with quality content. These digital libraries provide many benefits to both students and teachers, especially those trying to learn English. Resources such as read-along books, flashcards, quizzes and other activities create a diverse learning environment where students learning English can grasp an understanding of the language through fun and interactive experiences. A proper education is crucial to any child's success and using digital platforms has proven to be extremely beneficial for children.
Many children are accustomed to learning through paper materials. Reading physical paper books and writing using paper and pencils are just two examples of how students are typically used to learning. These books and supplies are often very cumbersome, expensive and unorganized. In addition, keeping track of progress and keeping children engaged pose two issues unique to traditional learning methods. However, through digital libraries students participate in a variety of activities, read a diverse range of books and track their progress all while having fun, earning prizes and improving their reading and math skills. These libraries not only provide children with a variety of books for various ages and topics but also provide many features to supplement the learning process of children and keep them entertained and dedicated to reading. Some of these digital libraries include contests or prize systems that incentivize reading in children, encouraging them to achieve reading goals and compete with their classmates. Children who remain engaged through these activities will find reading through digital libraries much easier and more enjoyable compared to traditional methods of reading. Paper books are plain and non appealing to many children but with read-along books and a multitude of supplemental activities and materials digital libraries provide a unique experience for students. Students are engaged, encouraged and interested in learning new things and earning new prizes.
The unique features and experiences provided by digital libraries are not the only reason why they have proven to be superior for children's learning. Digital platforms are much more compact and user friendly than books. The friendly interface of these applications coupled with their colorful designs mean that children often find these digital resources very appealing. Furthermore, digital libraries can be stored on just one tablet or computer that can be kept at home. Rather than traveling to a real library and searching for many heavy books, children can conveniently find thousands of books on the topics they enjoy on their personal devices. The convenience and organization of content offered by digital libraries isn't possible with physical content. The vast array of content available on a single portable device provides children the opportunity to meaningfully engage and learn without the hassle of physical books and with the support of various activities and supplemental materials all at the tips of their fingers.
The amount of quality content provided by these digital libraries matches if not surpasses the amount of content available at typical libraries while also providing a degree of convenience and organization unmatched by any physical library. Digital libraries also maintain engagement among students and have user friendly interfaces that prove to be extremely simple and understandable for children. The vast benefits provided by digital libraries prove them to be viable and beneficial alternatives to traditional libraries, giving children a fun learning experience through a variety of engaging digital content.
Many traditional libraries both community and school have realized the importance of these digital libraries especially during the time of the pandemic when visiting physical libraries have been difficult and risky for parents and children due to health safety concerns. Librarians can now promote reading and learning safely and remotely through these digital libraries. More importantly English digital libraries with read-aloud or audio books offer the most authentic English pronunciations that enable children to learn the correct pronunciations right from the start. Thus, keeping in mind their mission of promoting literacy and love of reading, facilitating access to information resources, traditional libraries must incorporate digital libraries, especially those that offer knowledge-based content, as a part of their collection in order to stay relevant and fulfill their mission.
▁▁▁▁▁▁▁