Online Safety—Critical For Parents To Put Children First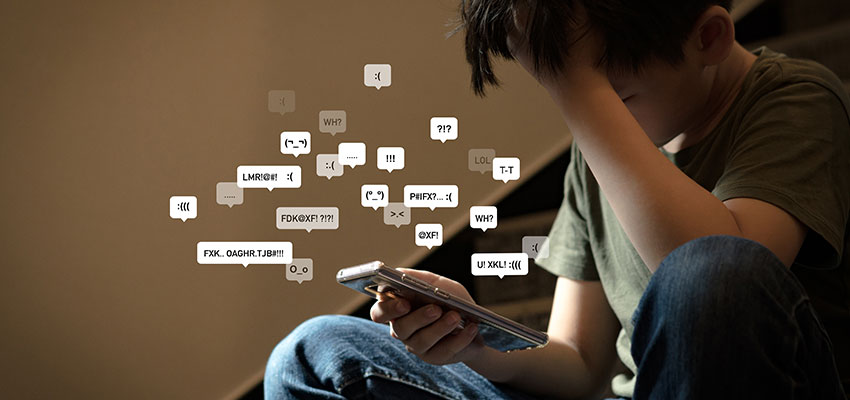 Yet again, another whistleblower has come forward exposing the corporate greed of so called mission driven companies. Facebook is under fire by an ex-employee for putting profit before people. This is quite contrary to their stated mission—"to give people the power to build community and bring the world closer together." This is another wake-up call for all young parents who still have a decision to make about letting their children access and be active on social media sites. Unless parents are able to monitor every moment in real-time of their child's activity on social media sites like Facebook, Instagram, WhatsApp, TikTok, parents should not let their children have access to them. Monitoring and correcting after exposure is already too late and many times irreversible. Young children's minds have a high potential of being scarred for life.
As an edtech entrepreneur working with a mission of inspiring young children to read and learn I am aware of the struggles of parents and teachers in keeping their children focused on learning and steering them away from harmful distractions. Educational apps might seem uninteresting as compared to the highly engaging lure of the social media, animation, and the gaming world. Reading proficiency is already suffering, alarmingly poor and has new competition with the popularity of social media sites that children are being exposed to. Most of us are aware of the types of hateful messages, illogical rants, and unscientific claims being circulated on these propaganda machines. Most educated and sensible adults, who have had a sound background knowledge of past events, history, and exposure to such reckless propaganda previously in our lives, have the ability to sift through it, ignore and filter it out without being severely or adversely affected.
Children, on the other hand, have their knowledge, self esteem, ideas, and beliefs still in the formative stages and extremely vulnerable to the kind of information and messages they are being bombarded with everyday on these social media sites. There are algorithms being used to serve specific topics and kinds of messages targeted to children that are only meant to market products and ideas with a specific agenda. There is an old adage "pen is mightier than the sword" which demonstrates the power of influencing minds with words. Social media is the new weapon that is even more dangerous, easily accessible, and used for influencing the minds of young children. Children's screen time is on the rise on popular social apps like TikTok, Facebook Messenger, and Instagram, exposing them to safety and privacy issues, including data collection, cyber bullying, aggressive marketing, and sexual exploitation. A 2018 survey of children's online behavior found that approximately 60% of children who use social media have witnessed some form of bullying. According to enough.org, as of February 2018, nearly half (47%) of all young people had been the victims of cyber bullying.
U.S. Senator Richard Blumenthal (D-CT) recently directed an investigation by setting up a fake Instagram account registered as a 13-year-old girl who expressed interest in weight loss and dieting. "I have to be thin," "Eternally starved," "I want to be perfect." These are the names of accounts Instagram's algorithms promoted to this account registered as belonging to the teen. Based on internal Facebook documents, Wall Street Journal's reporting shows the company is aware of the "toxic" effects its platforms, especially Instagram, can have on young children and youth.
There have been countless studies and real-life examples showing the ill effects of social media on children and teens causing self-esteem issues, depression, eating disorders, body image and other mental health issues. Moreover, there are reckless and dangerous challenges promoted on these platforms without any action until it is too late. Only recently, Delaware school districts have been on a high alert following a TikTok challenge called "Slap a Teacher." Yet we wait for our lawmakers to take action, we wait for these social media companies to add security features, or controls to prevent this from happening until it is too late. Parents need to wake up, step in, take control of their children's social media and app exposure into their own hands. Choose apps that offer educational value, work offline, restrict social interaction with strangers, monitor and track the child's activity, and do not have advertisements. It is critical for parents to put their children first, evaluate all apps carefully and beware of the companies that put profit first.
Surinder Sharma is the CEO of Smart Kidz Club, an Edtech company with a digital reading app for young children. To learn more about keeping kids safe online, watch her video on Top 5 Tips for Keeping Children Safe Online.
▁▁▁▁▁▁▁
-